2008 WY-B Feb Staff Meeting Slideshow.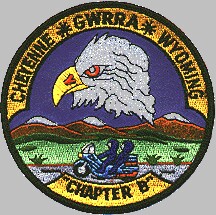 Click here to return to the Slideshow Links Page.


This page has been viewed
times since June 11, 2008.
---
Please send any responses to:
kennharvey@hotmail.com

Please type 'Goldwing' in the subject line. Due to the large volume of junkmail I receive and the possibility of virus,
I must delete any mail without a recognized subject.
---
All Rights Reserved- Kenn Harvey-1400 Hugur Ave. Cheyenne, WY 82001 ©2002, ©2003, ©2004, ©2005, ©2006, ©2007, ©2008
Last Revised: 6-11-08